WELCOME TO MY HOMEPAGE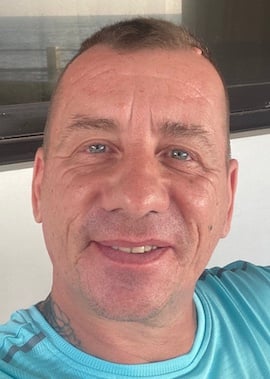 My name is Eusevio.
As the name suggests, my roots lie in Italy and Spain. One of my strengths is a high degree of sensitivity that allows me to sense physical, mental and emotional imbalances in others and feel them in my own body. This allows me to alleviate or dissolve energy blockages, which the body often interprets as pain.
I speak several languages, so we can communicate in German, Italian or Spanish.
My path as a healer for humans and animals began in 2003 after I completed my diploma in massage therapy in Switzerland, which was followed by further specialist training. I then studied the soft spine therapy according to Dieter Dorn, which also helped me to become pain-free. After attending and successfully completing this course of studies, I expanded my knowledge in this field continuously and am now able to help others with my very own gentle form of therapy.
In the same year, I started my annual trips to the Philippines, to the most famous healers who perform open operations with their bare hands. Which cured my tumour, my whiplash and other pains.
In March 2010, my ability began to show itself; curing hand pain and red palms.
In 2013 the next step. During one treatment, with a sudden deep trance (other state of consciousness) led to the Spiritual Surgical Treatments and these continue to develop with each treatment until today. The trance states show up easily today and I can talk to clients during trance.
I am grateful for this technique and I am happy every day to be able to help people and animals with this ability given to me.
If you are interested in a treatment, please feel free to contact me at any time.
Eusevio